Frequently Asked Questions
How is this different than regular 1-DHEA, 19-norDHEA, & 4-DHEA products?
ForeRunner Labs differentiates its 1-DHEA, 4-DHEA, and 19Nor-DHEA products in several ways. First the actual structure of each has been modified by adding the enanthate fatty acid ester. The reason the label says "3b-enanthoxyandrost-1-en-one" is because the enanthate ester is attached to the 1-DHEA molecule where the hydrogen atom is normally attached. Therefore we call it the enanthoxy group (enanthate ester + oxygen atom). This improves 1-DHEA by:

 Preventing intestinal sulfation (breakdown of the hormone)
 Lymphatic delivery (greater lipophilicity)
 Improved bioavailability

What is sulfation?
Think of sulfation (or sulfate conjugation) essentially inactivating the more potent androgens in your body. Sulfation is a reaction when the target hormone comes into contact with sulfotransferase (SULT) enzymes, which are Phase II metabolizing enzymes. We will discuss Phase I metabolizing enzymes later, but be aware they do not necessarily work sequentially.

When it comes to 1-DHEA it is important that we prevent intestinal sulfation. That way a higher amount of active hormone is able to exert its anabolic effect. Below is a representation of 1-DHEA sulfate conjugation:

Normally this isn't a bad thing as its one mechanism your body uses to control its natural hormone levels. However during a prohormone cycle you want to minimize this as much as possible. We cannot easily stop sulfation in the liver (we will say why this is irrelevant later), but we can prevent it in the intestines by adding the enanthate ester to the third position of the 1-DHEA molecule. As you can see below SULT activity is abundant in four different organs. But most notably for our purposes is the small intestine (B) (1).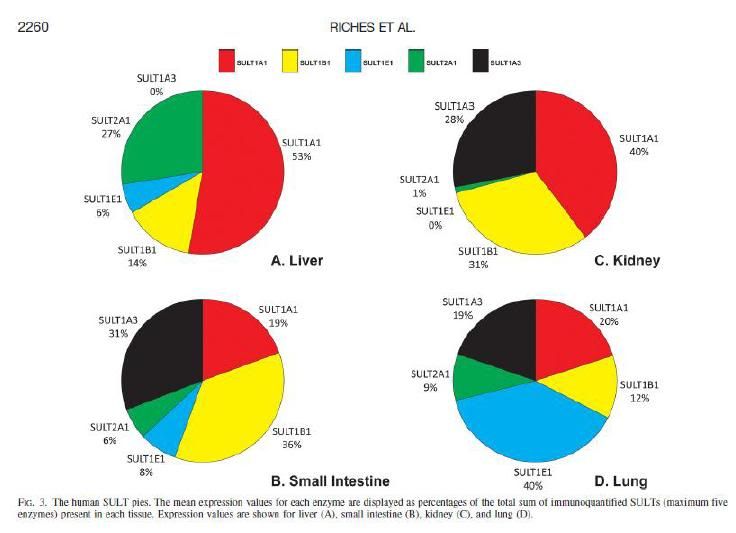 Why is avoiding first pass metabolism so important?





In the world of supplements the primary method of delivery is a standard encapsulation, otherwise known as oral delivery. The issues surrounding encapsulations are many, but even more so when it comes to supplements with a low oral bioavailability. The pharmacokinetics of 1-DHEA, 19-norDHEA, and 4-DHEA have not been studied specifically, however recent research on 1-DHEA suggests it does convert readily to our target hormones 1-androstenedione, 1-androstenediol, and most importantly 1-testosterone (2). Knowing this, ForeRunner Labs aims to further improve the potent anabolic effect these prohormones provide by improving the bioavailability. This can happen with lymphatic absorption which increases the rate of the prohormone that bypasses first pass metabolism (3).

Bypassing first pass metabolism is extremely important as noted by researchers at South Dakota State University when evaluating new delivery methods for androstenedione (a target hormone of 4-AD). The researchers stated the following (4):

"…as much as 89% of orally administered androstenedione may be catabolized into glucuronides before it can enter the extrasplanchnic circulation, and ;98% of testosterone formed from orally infused androstenedione undergoes hepatic extraction (15)."

Glucuronides are simply another product of Phase II metabolizing enzymes, which in this case is a result of UDP-Glucuronosyltransferases (UGT's). Again this is clearly not something we want, which is why avoiding first pass metabolism is important. Although UGT's are found in various tissues of the human body, the majority of androgen metabolizing UGT enzymes are found in the liver as illustrated by the below 3D graph and the various UGT's and human tissues (5):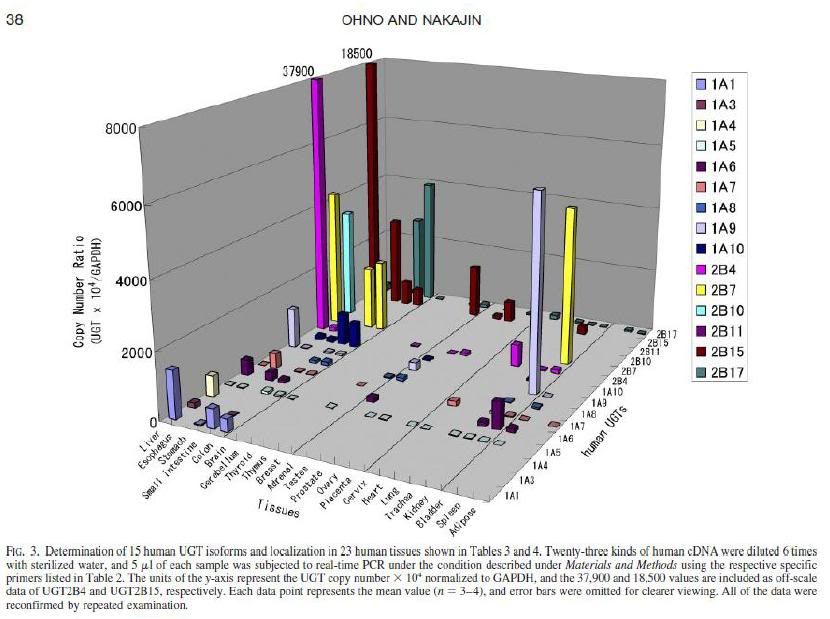 In addition to avoiding glucucordination, by bypassing first pass metabolism we also avoid sulfation in the liver (which is also a major issue) as described earlier.



What amount absorbs lymphatically?





Lymphatic delivery is difficult to study in humans; however there is sufficient research in animals that tells us highly lipophilic drugs can be effectively administered lymphatically (3). Probably the most well known and relevant drug for our comparisons purpose is testosterone undecanoate (TU). TU is currently the only form of oral testosterone that effectively returns testosterone to normal (and even supraphysiological) levels in hypogonadal men (6) (7) (8). Research on the lymphatic absorption of TU in dogs has shown that bioavailability of TU ranged from 2 – 3.75% (8).However, that 2 – 3.75% was responsible for 84% of systemically available testosterone! This suggests that even with relatively poor bioavailability a powerful hormone like testosterone can still return hypogonadal men to normal and even supraphysiological levels. In humans the oral bioavailability of TU was found to be 6.8% (10), indicating an even greater overall effect.



When it comes to 4-DHEA, 1-DHEA, and 19-norDHEA it's important that they are highly lipophilic (ability to dissolve in fats) in order to transport lyphatically (3). Since ForeRunner Labs added the enanthate ester to the primary hormone we will find it has nearly double the lipophilicity (DHEA LogP = 3.2, DHEA Enanthate = 6.3). This enables the hormones to dissolve (greater dissolution) in our Hormone Carrier Matrix™, which is creates a stable solution and improves lymphatic delivery even further.



Why is there berberine in the product? And rhizoma coptidis?



Berberine is a popular supplement found in many OTC "nutrient partitioners". However ForeRunner Labs is using berberine for an entirely different purpose. As we stated above lymphatic absorption prevents many of the negative barriers to prohormone bioavailability. However, even lymphatic absorption has limits. This is where ForeRunner Labs truly changes the game!


We first need to explain one of the major barriers. And once again it happens in the intestines and liver. The majority of prohormones and their powerful testosterone based metabolites are broken down (oral prohormones) by cytochrome P450 (CYP450), and in particular cytochrome P450 3A4 (CYP3A4) (11) (12). In fact it has been found that one or more of the CYP450 enzymes are responsible for almost 50% of the overall elimination of commonly used drugs (13)! And of the CYP450 family of enzymes the CYP3A family is the most abundant in both the liver and intestines (14):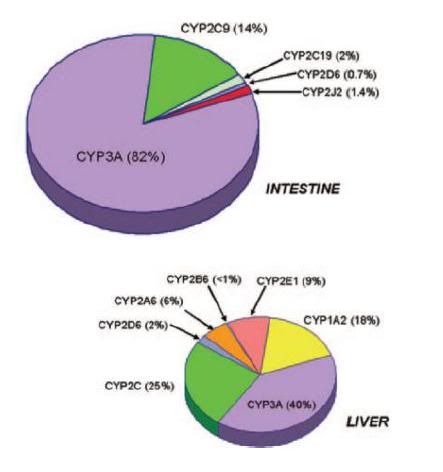 Back to the berberine. Berberine was found to inhibit CYP3A4 in healthy human males (15). It's always great to see animal research, but this was one of the few natural compounds that effectively reduced CYP3A4 enzymes in healthy guys like you. Reducing CYP3A4 will subsequently increase the bioavailability of your prohormone (by reducing its intestinal and hepatic breakdown). The particular study that tested berberine CYP3A4 inhibition found a 19% increase in bioavailability of the drug tested.


Rhizoma Coptidis (huanglian) is a herb that has several alkaloids including the previously mentioned berberine. We included rhizome coptidis because research exists that suggests some of the other alkaloids may actually inhibit CYP3A4 and other CYP450 enzymes to an even greater degree (16). In fact they used testosterone as a CYP3A4 substrate to measure the various effectiveness of each alkaloids CYP inhibition (by measuring the resulting testosterone hydroxylation).


Together berberine and rhizome coptidis effectively limit the breakdown of oral prohormones and subsequently increase their bioavailability.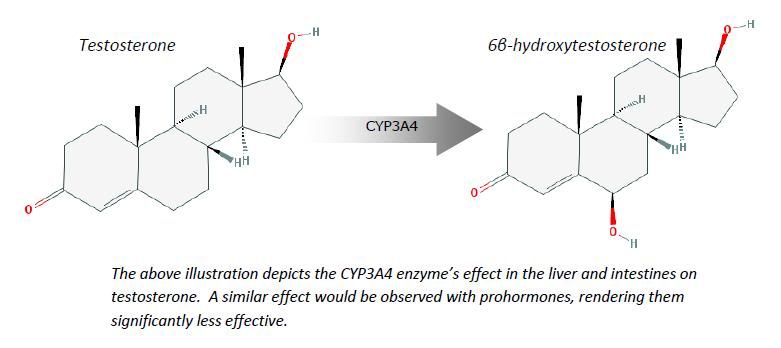 Is cobalt toxic? And what does it do for the product?



Excessive abuse of high oral doses of cobalt can be toxic. However ForeRunner Labs has kept this in mind and maintained a reasonable dose per serving below the known threshold for side effects. In fact we are well below the dose which was tested and found no appreciable toxic effects after four months of chronic use (which translated to 3.6 grams per day for a 200lb male) (17).

The reason cobalt is found in our prohormone products is to once again inhibit detrimental CYP450 enzymes (18) (19). Again inhibiting these hepatic enzymes potentially increases bioavailability even further. In addition to CYP450 inhibition cobalt chloride also has been proposed as a supplemental option to increase EPO (erythropoietin) (20) (21). EPO essentially increases the delivery of oxygen to muscles; drastically increasing endurance and reducing lactic acid build up. Thus increasing EPO allows you to train harder and longer.






-FRL

References
1. Quantitative evaluation of the expression and activity of five major sulfotransferases (SULTs) in human tissues: the SULT "pie". Riches Z, Stanley EL, Bloomer JC, Coughtrie MW. Ninewells Hospital and Medical School, Dundee, United Kingdom. : Drug Metab Dispos., 2009, Vols.Nov;37(11):2255-61.
2. Seized designer supplement named "1-Androsterone": identification as 3β-hydroxy-5α-androst-1-en-17-one and its urinary elimination. Parr MK, Opfermann G, Geyer H, Westphal F, Sönnichsen FD, Zapp J, Kwiatkowska D, Schänzer W. Cologne, Germany : Steroids, 2011, Vols. May;76(6):540-7.
3. Intestinal lymphatic transport for drug delivery. Yáñez JA, Wang SW, Knemeyer IW, Wirth MA, Alton KB. s.l. : Advanced Drug Delivery Reviews, 2011, Vol. Jun 13.
4. Acute hormonal response to sublingual androstenediol intake in young men. Brown GA, Martini ER, Roberts BS, Vukovich MD, King DS. Iowa State University, Ames, Iowa : J Appl Physiol, 2002, Vols. Jan;92(1):142-6.
5. Determination of mRNA expression of human UDP-glucuronosyltransferases and application for localization in various human tissues by real-time reverse transcriptase-polymerase chain reaction. Ohno S, Nakajin S. Shinagawa, Tokyo : Drug Metab Dispos, 2009, Vols. Jan;37(1):32-40.
6. A new oral testosterone undecanoate formulation. Köhn FM, Schill WB. Munich, Germany : World J Urol., 2003, Vols. Nov;21(5):311-5.
7. Re-Examination of Pharmacokinetics of Oral Testosterone Undecanoate in Hypogonadal Men with a New Self-Emulsifying Formulation. Yin AY, Htun M, Swerdloff RS, Diaz-Arjonilla M, Dudley RE, Faulkner S, Bross R, Leung A, Baravarian S, Hull L, Longstreth JA, Kulback S, Flippo G, Wang C. s.l. : J Androl., 2011, Vol. Apr 7.
8. Clinical experience with Andriol Testocaps--the first Austrian surveillance study on the treatment of late-onset hypogonadism. Jungwirth A, Plas E, Geurts P. Bad Dürrnberg, Austria : Aging Male., 2007, Vols. Dec;10(4):183-7.
9. Contribution of lymphatically transported testosterone undecanoate to the systemic exposure of testosterone after oral administration of two andriol formulations in conscious lymph duct-cannulated dogs. Shackleford DM, Faassen WA, Houwing N, Lass H, Edwards GA, Porter CJ, Charman WN. Parkville, Victoria 3052, Australia : J Pharmacol Exp Ther., 2003, Vols. Sep;306(3):925-33. .
10. Absolute bioavailability of testosterone after oral administration of testosterone-undecanoate and testosterone. Täuber U, Schröder K, Düsterberg B, Matthes H. s.l. : Eur J Drug Metab Pharmacokinet., 1986, Vols. Apr-Jun;11(2):145-9.
ForeRunner Labs™ | The Future of Human Performance
11. Cytochrome P450 3A4-catalyzed testosterone 6beta-hydroxylation stereochemistry, kinetic deuterium isotope effects, and rate-limiting steps. Krauser JA, Guengerich FP. Vanderbilt University School of Medicine, Nashville, Tennessee : J Biol Chem., 2005, Vols. May 20;280(20):19496-506.
12. Developmental expression of the major human hepatic CYP3A enzymes. Stevens JC, Hines RN, Gu C, Koukouritaki SB, Manro JR, Tandler PJ, Zaya MJ. Kalamazoo, MI : J Pharmacol Exp Ther., 2003, Vols. Nov;307(2):573-82.
13. Drug metabolism and variability among patients in drug response. GR., Wilkinson. Vanderbilt University, Nashville, TN : N Engl J Med. , 2005, Vols. May 26;352(21):2211-21.
14. The human intestinal cytochrome P450 "pie". Paine MF, Hart HL, Ludington SS, Haining RL, Rettie AE, Zeldin DC. UNC Hospitals, Chapel Hill, NC : Drug Metab Dispos., 2006, Vols. May;34(5):880-6. .
15. The effects of berberine on the pharmacokinetics of cyclosporin A in healthy volunteers. Xin HW, Wu XC, Li Q, Yu AR, Zhong MY, Liu YY. Wuhan, People's Republic of China : Methods Find Exp Clin Pharmacol., 2006, Vols. Jan-Feb;28(1):25-9.
16. In Vitro Inhibition of Huanglian [Rhizoma coptidis (L.)] and its Six Active Alkaloids on Six Cytochrome P450 Isoforms in Human Liver Microsomes. Han YL, Yu HL, Li D, Meng XL, Zhou ZY, Yu Q, Zhang XY, Wang FJ, Guo C. Shanghai, 200233, China : Phytother Res., 2011, Vol. Mar 21. doi: 10.1002/ptr.3475.
17. Cobalt chloride induces delayed cardiac preconditioning in mice through selective activation of HIF-1alpha and AP-1 and iNOS signaling. Xi L, Taher M, Yin C, Salloum F, Kukreja RC. Richmond, VA : Am J Physiol Heart Circ Physiol., 2004, Vols. Dec;287(6):H2369-75.
18. The effect of cobalt chloride administration on the synthesis of hepatic microsomal cytochrome P-450. Tephly TR, Hibbeln P. The University of Michigan Medical School, Ann Arbor, Michigan : Biochem Biophys Res Commun., 1971, Vols. Feb 19;42(4):589-95.
19. Cobalt stimulation of heme degradation in the liver. Dissociation of microsomal oxidation of heme from cytochrome P-450. Maines MD, Kappas A. s.l. : J Biol Chem., 1975, Vols. Jun 10;250(11):4171-7.
20. Cobalt chloride administration in athletes: a new perspective in blood doping? Lippi G, Franchini M, Guidi GC. Università di Verona, Verona, Italy : Br J Sports Med., 2005, Vols. Nov;39(11):872-3.
21. Blood doping by cobalt. Should we measure cobalt in athletes? Lippi G, Franchini M, Guidi GC. Università degli Studi di Verona, Verona, Italy : J Occup Med Toxicol., 2006, Vol. Jul 24;1:18.
22. AKR1C3 as a potential target for the inhibitory effect of dietary flavonoids. Skarydová L, Zivná L, Xiong G, Maser E, Wsól V. Charles University, Hradec Králové, Czech Republic. : Chem Biol Interact., 2009, Vols. Mar 16;178(1-3):138-44.
ForeRunner Labs™ | The Future of Human Performance
23. Pharmacokinetics of the citrus flavanone aglycones hesperetin and naringenin after single oral administration in human subjects. Kanaze FI, Bounartzi MI, Georgarakis M, Niopas I. Thessaloniki, Greece. : Eur J Clin Nutr., 2007, Vols. Apr;61(4):472-7.